It seems fitting that my last post on the previous iteration of the taco was to announce the arrival of Red Orchestra in 2006.  5 years later, we've got a new site and I'm announcing RO version 2.
It's still using the Unreal 3 engine – though tweaked heavily.  It looks like it might be good for some old fashioned armoured mayhem and Colmain will most certainly sport his MG 34 once again.  Check out some videos and I'll post a review once its released later this month.
It looks like there will be a Pacific Theatre mod down the road as well.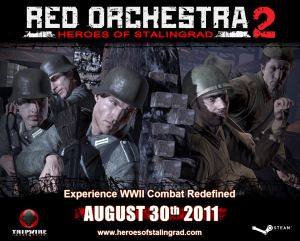 -Shortround